Eight Albums from Familiar Voices to Load Up on the iPhone and Keep Me Happy
While I'm not quite ready to write about any of the new albums that I have listened to, I can give you a list of the albums. I have made two lists. The first list is composed of albums from artists, who are already favorites with albums already in my music library. The second list is new music from folks who I am discovering for the first time. Here is the first list……(new artist list to follow)
I have listened to the first two albums on this list so I'll write a little more about them, than the others…..
Darryl Purpose – Still the Birds  – Purpose is one of those artist whose music I discovered in the bargain bins at Tunes a long time ago. The first album from Darryl Purpose that entered my library was his 1996 release The Right Side of Zero. Since then most of his albums have made their way into my library. It's been four years since Purpose's last release The New Time Around . You can read about that album here. I have listened briefly to Still the Birds. So far my three favorites are: "Prince of Apple Towns", "When Buddha Smiled at the Elephant", "The Nearness of You (Red Garland)"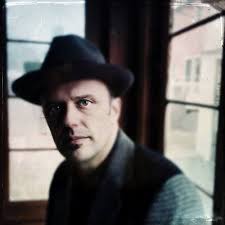 Mark Erelli – For a Song – It's only been two years between releases for Mark Erelli. His last release 2014's Milltowns which was a tribute album to the great Bill Morrissey. On the album Mark provides great covers of some of my favorite Morrissey songs including: "man from Out of Town", "23rd Street", "Handsome Molly" and the classic "Birches". Again, like Still the Birds my early thoughts of For a Song are positive! Initial favorites include: "For a Song" and "Analog Hero"
Here are the other albums by folks whose music I know and have enjoyed……
Darrell Scott – Couchville Sessions
Jimmy LaFave – Trail Five
Sturgill Simpson–  A Sailor's Guide to Earth  Simpson's debut album (2013's High Top Mountain)
Town Mountain – Southern Crescent  (2010 Running with Town Montain)
The Infamous Stringdusters – Ladies & Gentleman  (Let It Go, We'll Do It Live)
Hackensaw Boys – Charismo 
The items in parenthesis are my previous encounters with the music from these artists
Here is a playlist with tunes from the above albums – enjoy I know I will!!